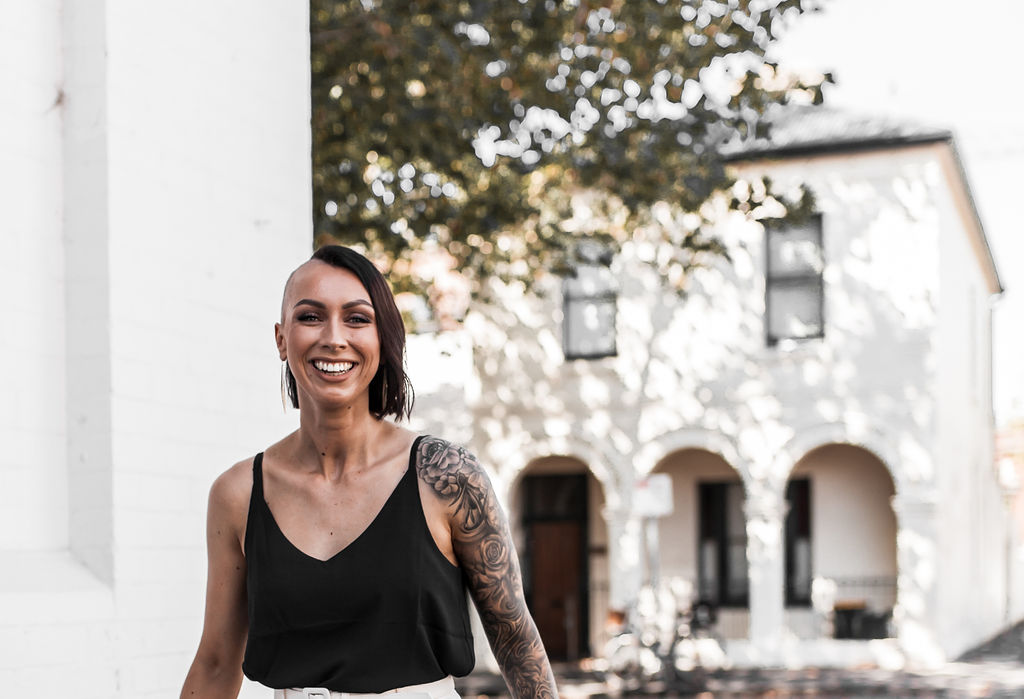 HEY BABE, call me tay.
We're going to be high vibe besties, you and I.
Seriously gal, the fact you are here is EVERYTHING.
I know the Universe has brought us together, and I'm so grateful to be a part of your big, beautiful manifestation journey.
Whether you've found me from the Podcast, YouTube, Instagram, Facebook or you've just fallen out of the Internet and landed on my website, I know it's for a reason and has 100% happened in divine timing.
Babe, I'm here to help you step into your power, unlock your manifesting ability, and call in the next level life filled with freedom, impact and abundance you know you're here for.
I'm here to help you connect to the highest version of you - the one who has it all, is afraid of nothing, and knows exactly how to MANIFEST her biggest dreams to life.
How, you ask?
By helping you to realise the infinite power that is already within you.
By giving you the steps you need, to unlock your manifesting power.
By helping you release the resistance and limiting beliefs that have held you back.
By showing you that you already have everything you need, to call in all you desire and more.
Why is this so important to me?
Because babe, I know what it feels like to know you are destined for more, and to be trying EVERYTHING to make it happen.
I know what it feels like to have this calling for more, and to not know how to get there.
I know the frustration you feel when you push and push, feeling like you only end up further away from where you wanted to go.
I know the fear that creeps in when you are trying so hard to call in abundance, but all you seem to manifest is scarcity.
I know the burning desire to have massive impact, but not know how to reach those you know need you.
I know the calling for freedom that beckons you, but that you constantly feel trapped in your current reality and have no idea how to uplevel out of there.
How do I know this?
Well you see babe, not that long ago - I went through one of the roughest times of my entire life.
I went through a complete breakdown and lost my total sense of purpose.
I had no idea who I was, and found myself living in a constant state of exhaustion, anxiety and frustration over the feeling that I had no control over my life.
I had pushed and pushed myself as I built out my first business, to the point of total and utter burn out.
I went through a full on breakdown at 25, and had no idea what the heck I was going to do next.
I'd gone through physical injury, mental anxiety, had ended up in hospital at one point, and had no idea how to call in the freedom, impact and abundance I so wanted.
I was broke, broken and totally burnt-out.
I hit rock bottom.
But it was in going through this, that everything changed.
One day - after months of anxiety attacks, sleepless nights and crying more tears into my pillow than I care to count, something shifted.
Suddenly, clear as anything, I heard my intuition for the first time.
Something that I know now to be my higher self, giving me the guidance I needed.
It told me…
"Stop looking at why this is happening
to
you, and start looking at why it is happening
for
you."
From then, nothing was the same.
In that moment, everything changed, and I realised that for so long, I had been pushing against the power of the Universe that had been there all along, supporting me through my entire life.
I had spent so long racing through my life, hustling, grinding, chasing and forcing - but forever feeling like I was coming up against blocks and getting nowhere.
Never pausing long enough to realise I was so divinely guided the whole time, and that I just needed to accept the support that had been there all along.
And it was this breakdown, delivered in divine timing, that helped me to realise that it was time to step into my power fully, and to connect with the Universe to allow my biggest desires to flow to me with ease.
So I made the decision to change.
And I did.
I spent every spare moment from then on, learning everything I could about Manifestation, the Law of Attraction, how to work with the Universe instead of against it, how to take Inspired Action, the Other Universal Laws, how to create a Spiritual Toolbox, the power of Affirmations, Journaling, Visualisation and everything else in between that I knew would help me call in everything I so desired.
I continued to learn, to grow, to evolve, and when I received the nudge from the Universe to invest in myself, that's exactly what I did.
I trusted that Intuitive Guidance without a shadow of a doubt, and every time I did - I called in more and more of what I wanted.
I kept uplevelling, kept expanding, kept trusting.
And within the next 12 months, had manifested my total dream life.
In just one year, I went from broke and burnt out, to aligned and abundant - attracting my biggest desires with ease.

Over 12 months, I manifested:

A business that has rapidly grown into doing multiple five-figure months, and is on track for a multiple six-figure year.
A top rated podcast that has already reached the top 150 in Australia and recently crossed over 60,000 downloads.
Sold out group coaching courses and aligned soulmate clients that line up to work with me so that I can help them call in the lives they so deserve.
My dream apartment in the heart of Melbourne City in Australia.
The next level in my relationship with my soulmate partner and lover of five years, as we build our dream life together and constantly manifest more of our goals as a couple.
An incredible tribe of high vibe women, supported by friendships with babes who inspire me on the daily.
A total freedom life working from wherever I want, being able to show up and serve thousands of women that I am so blessed to reach every day, from wherever I feel called to be.
The freedom, impact and abundance I always desired.

And it was all so easy.

Which is why it's now so important to me, that I teach you exactly how to do the same thing.
I want to help you realise that manifesting should be as effortless as breathing, and it is, as soon as you start taking the steps to make it so.
Because my love, I know you are destined for massive things, and that you just need a little guidance to call it in.
I know you are so worthy of the abundant life you so desire.
I know you are ready to take the steps you need to, and I want to help make it as easy as possible for you.

Because guess what babe?

You already withhold the power you need, to manifest it all.
We just need to unlock it together.
So, are you ready?
If you're feeling called to work with me babe, trust me when I tell you it is for a reason.
Every time I have answered that calling in my own life - I have upleveled MASSIVELY and called in far more than I ever expected, and I know that us working together will do the exact same for you.
I have been exactly where you are right now babe, and I know the steps you need to take both energetically and physically, to start manifesting all you know is waiting for you.
If you're ready to do this, book a FREE Clarity Call now. These calls are reserved for babes who are serious about calling in the freedom, impact and abundance they know is waiting for them, and that are ready to start taking the aligned action steps they need to, to call it all in.