You're feeling called to have massive impact and shine your light on the world.
You desire nothing more than the freedom to show up whenever and from wherever you want, and to share your message with those you know need you.
You want so badly to step into the abundance you know is so close, to be able to stop worrying about the money and to let go of the fear around how to actually call in those soulmate clients.
But you can't seem to figure it out.
Right now, you feel like no matter what you do, it's not reaching the right people and you can't seem to connect with those you know you're destined to serve.
Right now, you feel trapped where you are - stuck either in a 9-5 that drains your soul, or in the #hustle cycle in your business, where as hard as you try, you just don't seem to be moving forward or calling in the clients you know need you.
Right now, you're trying everything to affirm abundance mindset and call in the money flow, but barely anything is coming and you're scared you're going to have to pack it all in and go back to the cubicle life you know you weren't put here for.
Trust me babe, I see you.
And the reason I see you, is because I was you.
And I've been exactly where you are right now.
TRUST ME BABE, I'VE BEEN THERE…
I've been stuck in the 9-5, coming home in tears every night because I didn't know how the hell to break out of it and actually step into the freedom life I always saw for myself.
I've been in the position of wanting to have massive impact, but not knowing what that even looked like or where to begin when it came to reaching the people I knew I was destined to serve.
I've been where you are, where I had started the business and was working 70+ hour weeks, doing all the things I THOUGHT I had to do, but calling in none of the abundance I desired for myself.
I've been through it all, trying and pushing so hard, that I ended up going through a full on break-down after I hit burn out, losing it all, and ending up broken and totally broke - with no idea how I'd ever pick myself back up again.
But I did.
And you know what babe, I came back stronger than ever - this time, realising I had the power of the Universe by my side.
And within 12 months, I went from broke, broken and burnt-out - to aligned, abundant and attracting my biggest desires with ease.
See, what I learnt from hitting rock bottom was how to connect with my highest self, how to trust in the power of the Universe, how to align myself with my soul tribe, and how to call in the freedom, impact and abundance I had always wanted.
And I did.
My dream business: working from wherever I feel called to be that day, whether it is at my favourite cafe, or under a beach-side umbrella, or 30,000 feet up in a plane travelling to another country, or from my apartment in the heart of my favourite city in the world.
A top-rated podcast: where I get to share my voice with thousands of women every single week on everything that my soul aligns with, as well as interview women who I've always looked up to and am now blessed to work with, sharing their light with the babes I know need to hear their story

Sold-out courses: allowing me to have the massive impact I always knew I was destined to have. Getting to connect with countless babes every single week and helping them step into their power, call in their biggest desires and manifest the lives they are so worthy of, at the same time creating more avenues for money to flow to me easily and effortlessly in exchange

A waitlist of women ready to work with me: where every day through my 1:1 mentorships I get to work with babes that are here to have massive impact, spread their light and raise the vibration of the planet through their work. I am so blessed to have the most aligned soulmate clients, and to be able to help them call in the abundant flow they know is waiting for them, while sharing their message and influence with the world in the way it is so needed.

Multiple five figure months: where money is an always thing, and flows to me constantly in expected and unexpected ways. It took me less than 12 months to go from total scarcity, to consistent multiple-five figure months, all from the inner energy work I did around money, allowing me to transform into a total abundance mindset, which has manifested into my business being on track for its first multiple six figure year.
So how did I do it?
Here's the secret babe - I learnt how to mix the 'woo' with the work.
I stopped thinking it had to be all on my shoulders and connected with the Universe to make it easier than ever.
I unlocked the perfect combination of proven systems with aligned action that allowed me to show up and serve in a way that reached exactly the people that needed my message.
I learnt how to let go of scarcity mindset forever, and unlocked my ability to call in aligned soulmate clients and a flow of abundance with ease.
I gave myself permission to step into freedom by uncovering the strategies that would deliver the self love, self care and total ease that I had been worthy of all along.
I allowed it to be easy by stepping into my power, shifting my mindset, sharing my authentic truth, and knowing that the more I did this, the more I could call in effortlessly.
I learnt how to come from a place of service rather than sales, and used it to connect with my soulmate aligned tribe, and to show up for them as they needed me, turning them effortlessly into clients that lined up to work with me.
And I learnt that it all gets to be easy, as soon as you allow it to be.
Because guess what babe…
The Universe wants to deliver to you - it's just waiting for you to say YES.
Want to know what a Private Mentorship is like? Ask Olivia from www.simplyoli.com
WHO I'm HERE FOR…
I'm here for the babe that knows she is destined for massive impact, and no longer wants to hide her message from those she knows need it. For the babe that is on a mission to share her voice, her impact, her expertise, even if she's not 100% sure what that is right now - but knows she's being called to something bigger than what's going on right now.
I'm here for the babe that is ready to step into abundance unapologetically, and knows she is worthy of massive compensation for the beautiful light she brings to the lives of countless others.
I'm here for the babe that desires a total freedom life in all areas. Freedom to work whenever she desires, to work with whoever she feels called to work with, from wherever she chooses to be that day.
If you're feeling called to this babe, trust me - it's for a reason
There's a reason your intuition has brought you here and that it's guiding you towards uplevelling and stepping into what you know you're being called to.
There's a reason you keep getting the nudge that you're destined for something bigger - it's because you are.
Not everyone gets that nudge babe, but you do.
And it's your duty to honour it.
Because there are people waiting on you to step into your power and shine your light.
Because it's a disservice to yourself and to others if you dim that light out of fear.
Because you know deep down that you are destined for more, and it's time to call it all in - unapologetically.
My love, if there's one thing I know, it's that energy is EVERYTHING. Take it from someone who tried to push past this fact, for years, believing that hustling and grinding would get me where I wanted to go. Spoiler: it didn't. I learnt the hard way that aligning your energy is the key to calling in what you truly desire. I'll work with you through the mindset shifts you need to make, to empower you to manifest the freedom, impact and abundance you are so worthy of. No more thinking running a business is hard babe. It's about shifting into knowing, releasing limiting beliefs and fear, and stepping into the version of you that already has it all.
Girl, I am not ever going to be one of those coaches who tells you that thinking about it is all you need to do, and then you just wait for it to happen. While energy is everything, aligned action is what allows it to manifest fast. I am a big believer that the Universe is one half of the equation and you are the other, and together, you allow EVERYTHING to flow to you with ease. This is the principle I have lived by in both life and business, and this is where I mix the woo with the work. Everything is easy, it's all divinely guided, and it's aligned action that in every moment moves you closer to calling in what you know is waiting for you.
When we make the energetic shifts, and combine it with the aligned action, we manifest with ease, but the real magic happens when we amplify it with the fun + flow that allows the Universe to really deliver. Trust me when I say that stepping into surrender is what releases all the resistance that is holding us back. When we have fun and enjoy the process, we raise our vibration and everything flows to us so much easier, which is why your mentorship will include so much fun and freedom on our calls, in what you are doing day-to-day, and as you elevate into that next-level you. Life is meant to be enjoyed - so let's have a little FUN as we manifest that magic, shall we?
Seriously babe, making the decision to do this for you is what uplevels everything.
Making that investment is an energetic commitment between your higher self and the Universe, and it signifies how ready you are to receive.
I have experienced this time and time over myself, where every time I invest in myself and work with a coach, I ascend to the next level version of me - calling in the next level of freedom, impact and abundance every single time.
And I've witnessed it countless times with the babes I've been blessed enough to work with. Seeing massive shifts happening across all areas of their life and business purely from making that energetic uplevel in investing in themselves.
Here's what you can expect when we work together:
1 x 60 Minute Weekly Calls via Zoom (held weekly and recorded for you to keep)
Daily voice and message support via Voxer so that I can answer your questions, give you the high vibe boost you might need, and where you can share all the shifts, wins and magic manifesting in your life and business with me!

Access to your own Private Online Portal for keeping track of all Inspired Action, Files, Calls, Questions, Feedback, Journaling Workbooks and more

Private Tutorials and Step-by-Step Guides created for you that walk you through the different stages of manifesting your business to life

Weekly Affirmations and Journal Prompts created specifically for you to support you through your journey on an energetic level

Total support, guidance and feedback on all areas of your business...I'm talking Sales Pages, Course Creation, Social Media content, Email Marketing Ideas, Product Launches and whatever else you need. We're in this together babe!

PRIVATE MENTORSHIP BONUS: Upon enrolling, you will receive full Access to my Signature Manifestation Course #DesireToManifest (worth $997)
IF THIS FEELS ALIGNED WITH YOU AND YOU'RE READY TO BLEND SPIRITUALITY WITH STRATEGY TO HAVE MORE IMPACT AND MAKE MORE MONEY ONLINE, THEN LADY - I'M ALREADY CELEBRATING YOU.
Deciding you're ready is the first step.
Taking action and applying to work with me is the second.
Big things are on their way babe - apply below and let's call it ALL in.
IF YOU'VE MADE IT THIS FAR…
Trust me babe, you're here and you are still reading for a reason.
I know right now you're wondering if this is right for you.
You're feeling so called to it, but you're also feeling a heck of a lot of fear.
And guess what babe - that's totally normal.
And it's also a sign that you're right on the edge of a massive uplevel.
Because every time we're about to uplevel, our Ego goes crazy.
It knows you're about to ascend, and that on the other side of this decision, it doesn't do so well there.
Ego knows it can't exist when you step into alignment and make the decision to do this for you, so it throws wild fear at you to try and keep you small.
Which is why it's important that we celebrate the fear, and we realise that it is showing us exactly what is possible when we align with our intuition.
So babe, feel into your intuition right now.
Take a big deep breath, exhale and ask yourself…
"Is this right for me?"
"Is this what I am being called to?"
"Is this the step I know I need to take, to call in the impact, freedom and abundance I know I am destined for?"
Feel into it babe, and trust that your intuition will always divinely guide you.
Imagine what it would be like to work with someone who has been there, and knows the exact steps you need to take, to go where you want to.
Imagine waking up, every day with purpose and fulfilment, excited to serve your audience and share your beautiful light with the world.
Imagine having no restrictions on what you have to do, where you have to be, or what you have to do each day, to call in the abundant money flow you so desire.
Imagine how it feels having called in everything you ever wanted, living the dream life, manifesting with ease and knowing that no matter what, the best is always yet to come.
Feel into all of that and trust that you are so divinely guided towards the steps you need to take, to manifest it all.
If you feel called to do this babe, then I'm so excited to hear from you.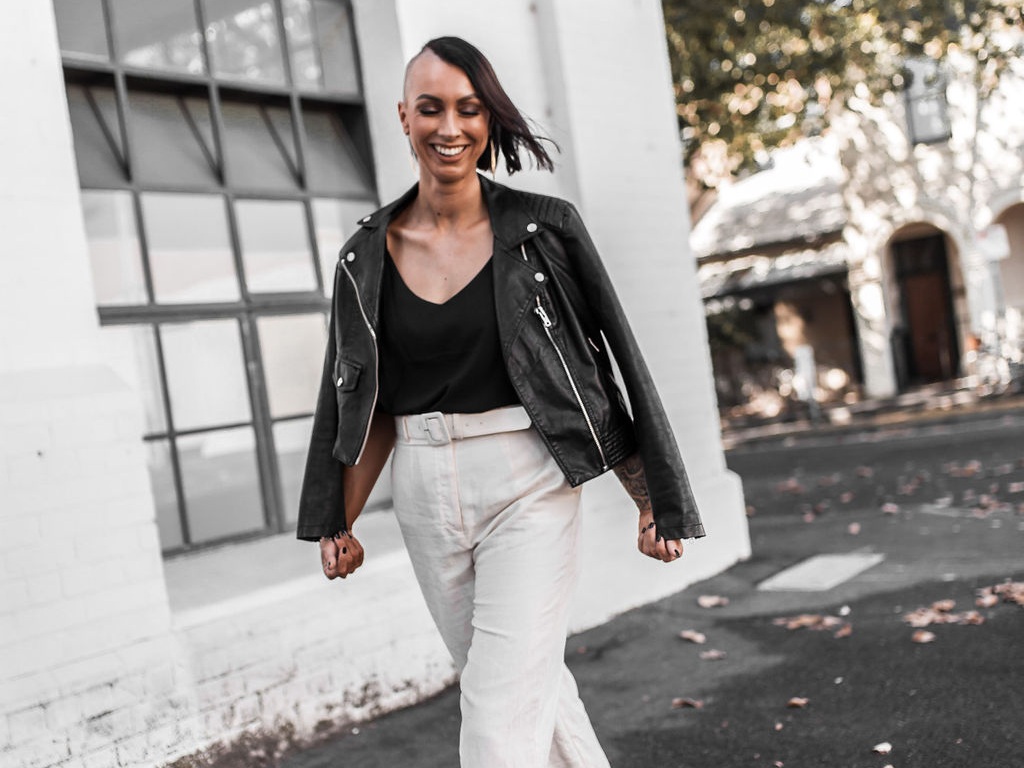 ALREADY CELEBRATING YOU BEAUTY, AND ALL I KNOW IS AHEAD FOR YOU